ARTIST: D3FAI & NATHASSIA
TITLE: Change The World (Radio Edit & D3FAI Ext. Mix)
ALL STORES: 12 June 2020
LABEL: ArchangelUK Recordings | DISTRIBUTION: Believe Digital
'Change The World' is the first collaboration between one of Argentinian's hottest emerging producers D3FAI and Dutch electronic music artist NATHASSIA.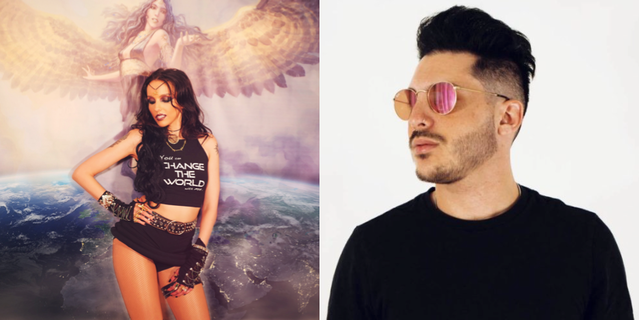 Electronic music artist Federico Fragala AKA 
D3FAI
 (Revealed/Spinnin'/Dim Mak/Outlaw) has been making a big name for himself in recent years with support from the likes of Tiësto, Afrojack, David Guetta & Steve Aoki. With official remixes for Hardwell and a collaboration with Blasterjaxx along with global touring his future is bright.
NATHASSIA
 (pronounced Natasha) being half Dutch & half Indian, emanates a mesmerising quality. Her vocal style, music and live performances bring together both eastern and western cultures in spellbinding style.
Described as "TORI AMOS FOR THE KISS FM GENERATION", "PJ HARVEY FOR THE CLUB ENVIRONMENT" & "THIS GENERATIONS KATE BUSH".
Having tasted initial global success as a featured artist including A List on UK Radio & live on Dutch national radio with the likes of Soulcast & Moonbeam NATHASSIA has gone on to successfully forge her own style & sound as an electronic music artist with recent support from Blasterjaxx, Andi Durrant & BL3ND.
WHAT THEY SAY ABOUT NATHASSIA:
"One of the most creative artists of the past few years" ~ EDM House Network
"An artist like no other" ~ T.H.E. Music Essentials
"A role model for multiculturalism" ~ Mauritius Times